Montserrat is a British Territory located in the chain of islands known as the Leeward Islands, part of the Lesser Antilles, in the Caribbean.
The island is just 27 miles south-west of Antigua, the gateway to the Leeward Islands. Neighbouring islands include Antigua, St Kitts & Nevis, Redonda and Guadeloupe, all of which can be seen from various vantage points on the island on a clear day.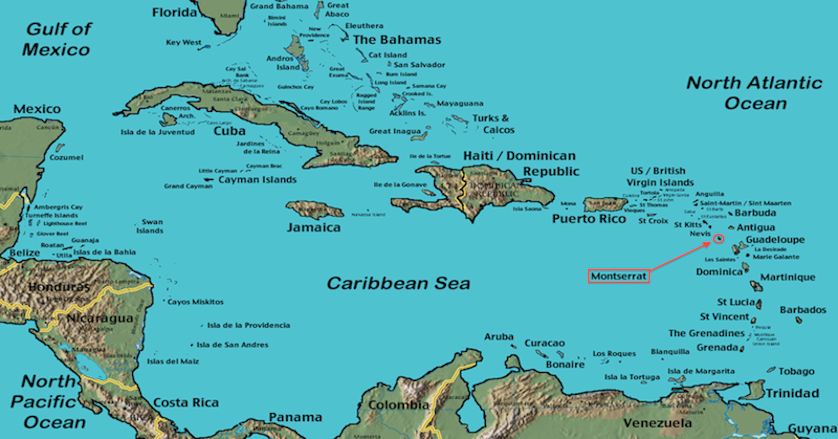 The island is known as the "Emerald Isle of the Caribbean", due to its luscious rainforest covering the beautiful mountain peaks and its Irish Ancestry, as Irish Catholics left Nevis for Montserrat in the mid 17th Century. As such it is one of just 3 places in the world to have a national holiday on 17th March, St Patricks Day, which is a huge week long festival.
Like many islands in the Lesser Antilles, Montserrat is Volcanic and in 1995 the Soufriere Hills Volcano started to become active, eventually causing the capital to be evacuated. Nowadays some 60% of the island is within the exclusion zone towards the south, however a new capital is being developed in Little Bay, a port to the north. The volcano is monitored from the Montserrat Volcano Observatory (MVO).
More information to follow on the Volcano, Beaches, Wildlife, Activities and Eating Out.......